Cocktails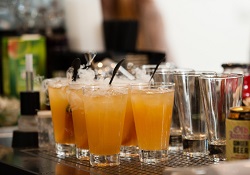 Mixologists around the world, bars, clubs and venues are increasingly creating new and vibrant cocktail recipes. Dry Ice compliments the theatre. Chillistick have developed a unique device which creates the fog effect safely which means users can drink from the cocktail using The Chillistick.
Bottle Serve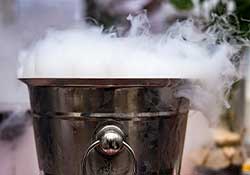 Serving champagne is an art form, starting with choosing the champagne through to pouring it and pairing it with food. Chillistick have developed The Ice Cloud. This is a unique way to enhance any bottle serve and will create an immediate effect at VIP areas, special events, parties, special occasions and celebrations.
Shots/Shooters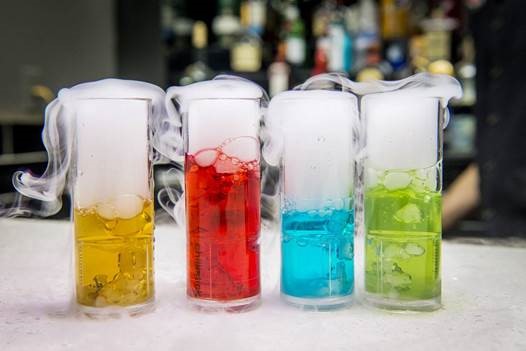 Whether you prefer shaken, stirred, blended, layered or poured. The Ice Breaker Shot glass will create the perfect "signature" shot for your bar. As well as the visual you will also benefit from the aroma of the drink - making the drink something a little more spectacular - this is no ordinary shot!
Food Theatre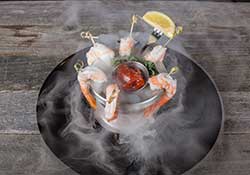 Dry ice is not just a visual but also an aromatic product. When you add an essence to the dry ice it creates a complimentary aroma in food presentation.
The Cloud Pour is one of the most versatile products to enable you to serve fabulous dishes for gastro presentation.
Regular Deliveries
Chillistick can work with you to utilise dry ice throughout your venue and offer great discounts for regular deliveries on both ice packs and hardware. We won't be beaten on price with our Price Match Guarantee and offer the highest quality grade dry ice so you know you are receiving the best products at the best price serving quality products to help increase footfall and drive sales.
Chillistick Service
Working with professional venues we can offer free safety guidance, hazard assessment and dry ice training. Please contact us on 0203 4329412 for any further questions or to discuss your requirements.
Please contact us on 020 3432 9412 or email info@chillistick.com - we'd love to hear from you!
On-Trade Portfolio Document
We have put together some information which we hope you will find informative and useful. Please click on the link below to take a look at our range of products and services.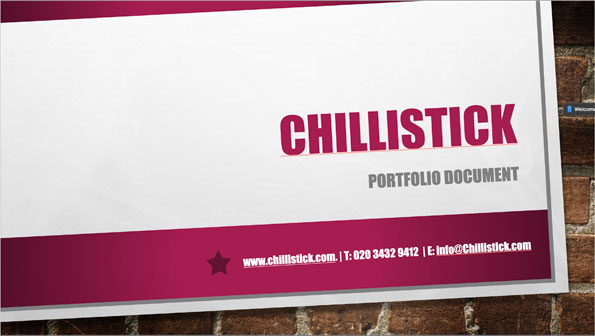 ---
How can dry ice be used for your event?
Take a look at these videos for some inspiration and remember all our dry ice packs and hardware are shipped on a free next day delivery service. Our Video Tutorials are also worth viewing as these demonstrate how to use our products.