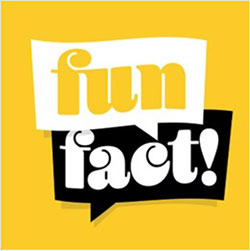 Fun Facts About Dry Ice And Carbon Dioxide
Carbon dioxide plays a very important role: plants and animals depend upon it for life.
Through the process of photosynthesis carbon dioxide in the air is combined with water in plants to make sugar, the sugar is then converted to starch and cellulose.
Did you know that on average we breathe out about 1kg of carbon dioxide gas every day?
Carbon dioxide is one of the main gases responsible for global warming. (The dry ice we manufacture is from re-cycled source and so we are not damaging the environment)
Did you know that Carbon dioxide gives fizzy drinks their bubbles - Coke, Pepsi, Sprite - all use carbon dioxide to make the drink fizz!
Dry ice is the solid form of carbon dioxide. At atmospheric pressure it exists as a solid at -79˚C. Dry ice changes from a solid to a gas without passing through a liquid phase, this phenomenon is called sublimation (and this is why it is called 'dry' ice!)
Dry ice is great for cleaning
Dry ice fog will always be white
First person to observe dry ice was Charles Thilorier in 1835 - he witnessed dry ice being created when he opened a container of liquid carbon dioxide.
Dry ice is used to keep medicines and perishable foods cold and in many engineering applications.