Halloween Dry Ice Ideas For The Spookiest Halloween - Ever!
Creepy, spooky is a must for Halloween - from drinks to decorations - Chillistick show you how
If you are a lover of Halloween and all thinks creepy and spooky then read on for some great ideas on how you can make Halloween 2019 the spookiest halloween ever. Imagine entering a room with creepy fog, witches cauldrons, flooding the floor with fog and spooking the trick or treaters with bubbling pumpkins and screaming metal... You don't need fancy dry ice machines just a little Chillistick help to make your event a nightmare to remember (ooo aaaggh!)
Halloween Drink Ideas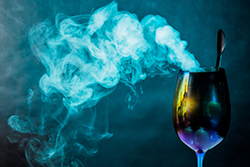 Whether you like cocktails or shots or just want a fancy Halloween punch we have some fantastic Halloween drink recipes using dry ice. These easy to follow drink recipes have been created with some infamous names in the mixology world. These are free to download from the Halloween Cocktail Recipe link.
These drink recipes are suitable for any dry ice drink and also for sharing drinks such as the Halloween punch.
Dry ice should not be used directly in drinks without some safety device to ensure the dry ice is safely captured and provides no risk of ingestion. Chillistick have developed, designed and manufactured some ingenious designs which allow for this. The Chillistick's for example are amazing cocktail stirrers which also look quite devilish - available in 2 colours - black or a dracula black and red - you choose the scariest option for you! The Shots are called Ice Breakers - quite chilling we think this time of year. Simply serve a shot of your desired drink over dry ice and then see the fogging transformation before your eyes. However, that's not all the dry ice is chilling the drink to the perfect temperature serve so the look and the taste hits you in one. Then... the aroma of the drink spookily, creepily spreads across the room... it's your job to finish off the story...
If you want a Halloween punch and google suggests an awful lot of people searching for this one - then have a look at the Ice Cage - this gives off a bubbling, fogging creepiness on a larger scale and is perfect for sharing drinks - remember the Skull Jugs - the ice cage is also awesome for this - particularly if there are children who want to get in on the act.
If your are bloodthirsty for the unusual this Halloween - then the Halloween Drinks Party Pack is for you. Everything is included as well as a witch's pail fog maker and a pack of dry ice. This pack is terrific value - or you can purchase any of these items individually - you choose.
Halloween Props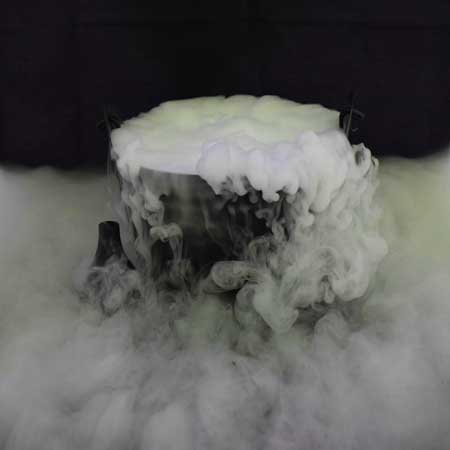 When thinking about decorations for Halloween we like to add in props - we don't have any cemetery gates or Dracula's coffins but what we do have bubbling skull jugs, witch's cauldrons with creepy fog for those eyeball potions and what's halloween without those jack o lanterns - we have fog breathing pumpkins - scary eh! All of our items can be found on our Halloween Shop or you can buy all of these scary ideas in our Halloween Fog Party Pack - with the dry ice included.
Halloween Party Game Ideas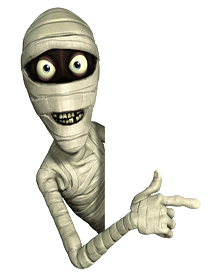 Here are some spooktacular suggestions for creepy Halloween fun for kids and adults to try.
The Bubble Monster
Put around 6 pieces of dry ice into a coffee mug and half fill with hot tap water and washing-up liquid or bubble solution. This will create an out-of-control bubble monster! This is really best done in a sink, with adult supervision at all time please.
The Spooky Sink
Put around 200g of dry ice in a small plastic bowl and place in your sink with the plug in. Do not add water! Wait 10 minutes at which point your sink will be full with invisible carbon dioxide gas. This gas is heavier than air and so will stay in the sink for a short time. Ask the children to blow bubbles into the sink – they will float in a most unexpected way! When finished pour dry ice back into the storage box and pull the plug out of the sink.
The Horrible Hand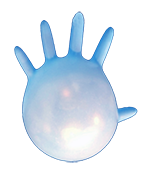 Place two pieces of dry ice into one of the blue gloves (supplied with dry ice from Chillistick) and tie off the end. Watch as the hand grows and grows into something nasty! Do this towards the end of the party as you may need the glove for loading dry ice into our hardware!
Happy Halloween from the Chillistick Team!
Chillistick have everything you need to make your Halloween 2019 hair-raising! Check out our Halloween Info page for further ideas or give our boo-tiful team a call on 020 3432 9412.