How To Keep Your New Resolution On Track Whilst Having A Cocktail!
---
Christmas is over - are you feeling guilty of too many mince pies and the late-night cheese boards beginning to loom in the back of your mind? You're not alone – so have no fear. If you're looking for ideas on how to kickstart the New Year by being healthy, drinking less – read on as we have some fantastic ideas to help you maintain a healthy Dry January whilst having a bit of fun along the way.
Dry January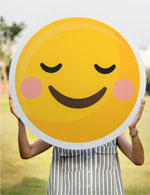 Drinking less has always been one of the UK's top 20 best New Year's resolutions and 2019 is no different. Professor Green has recently confessed he's quitting alcohol to help with his anxiety. That's right we are talking about Dry January.
Alcohol Change UK is a charity formed by the merger of Alcohol Concern and Alcohol Research UK. It first launched the booze free month campaign in 2012 with 4,000 people. At the time it reported the following benefits:
Weight loss
Increased financial savings
Feeling healthier
Taking part in the challenge, can reportedly help reduce the amount individuals drink post challenge!
Fast forward to 2018 - 4 million took part in participating in the Dry January challenge whilst raising money and awareness for charitable organisations – Be More Charitable - another top 20 New Year Resolution ticked.
In a snapshot then – Dry January will make a difference to you as you save money, feel great and look fabulous – but it can also make a difference to others too as you can raise money or donate to charity.
How To Survive Social Events Without Alcohol?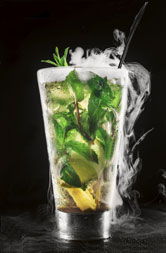 You don't need to spend all month drinking soda water! We have some fantastic alcohol free mocktail recipes which will get those taste-buds tingling and make you feel good as well as helping to maintain your New Year's resolution for Dry January. Check out all the amazing Mocktail Recipes on our Pinterest Boards: Moctktails-for-dry-January
So you're now keeping your New Year's resolution, eating healthy, looking good, perhaps raising money for charity – check you out!
You can now also look good by adding a bit of 'theatre' to your drink with Chillisticks and dry ice! There is no better way to kickstart the New Year.
The Chillistick Mocktail Menu
Enjoy yourself – Happy New Year to you from the Chillistick Team – good luck!
PS. we would love to share you story and photo's on our social media platforms – please email tash.b@chillistick.com for your story.