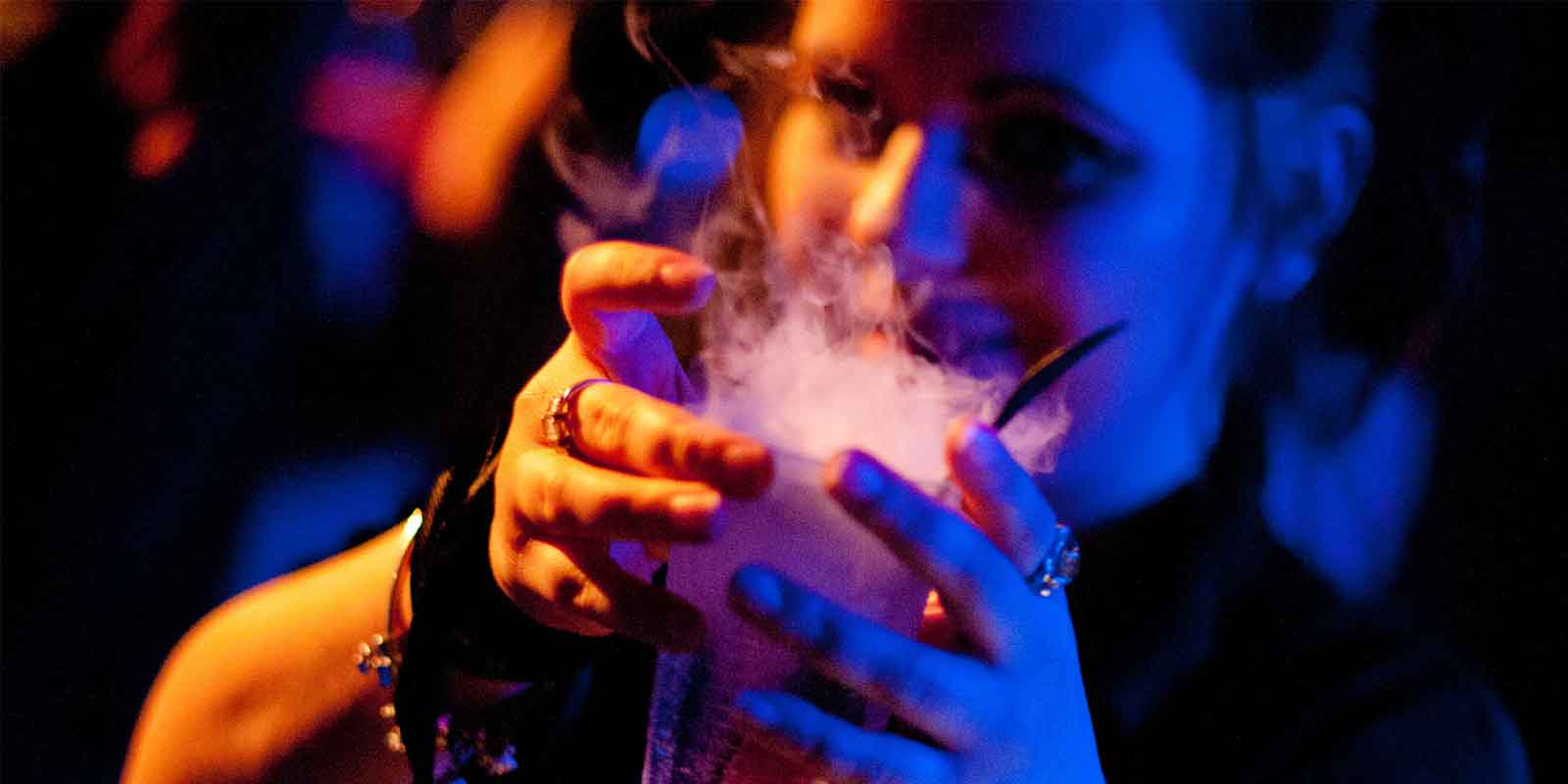 Fun & Inspiring Ideas For Your Event
Dry ice is a perfect addition for special occasions, parties and celebrations
Fun & Inspiring Ideas For Children & Adults - Let's Party!
Dry ice is a perfect addition for special occasions, parties and celebrations. Whether you're looking for a centre piece, or a themed event dry ice is not just for Halloween but perfect all year round. It can add that something extra, wow factor and pizazz whether it's for drinks, food presentation or dressing a room.
If you're planning a dinner party or having friends round for drinks the Adult Party Pack is ideal. It has everything you need to enjoy cocktails, shots and enough dry ice left over for some cool fog effects for food presentation or at the table.
Chillistick has oodles of inspirational ideas for any event. There's so much you can do with dry ice all you need is a little imagination. Click on the links above for our fact sheets and product information.
Kids Parties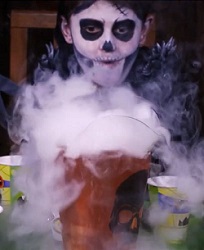 The Volcano cake is a popular choice for parents planning a kid's party and wanting to create a fog effect. However, most parent's will leave it there when in fact dry ice can be used throughout the party for cool fog effects, themed parties – Harry Potter and Frozen or cool science parties. We have a great children's party pack which is perfect for smoking jug juices, individual drinks and a fog maker – kids love the big fog effect which is simple to create but extremely effective.
Weddings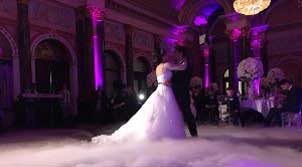 Dry ice is perfect for cocktails on arrival, champagne towers, table presentations, first dance and wedding cake. No one has more information and advice than Chillistick on how to plan and use dry ice to wow your guests. Whatever the size or budget of your wedding we can help you. Please call 020 3432 9412 or email info@chillistick.com to discuss your wedding requirements.
Camping & Glamping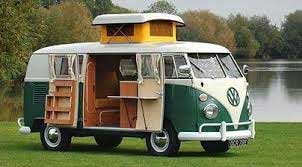 Whether you're off to Le Mans and need to keep your beer chilled, going to Glastonbury or planning a camping trip. Dry ice is perfect to keep food frozen or chilled for several days. There's an information fact sheet which provides hints and tips on how to keep your food and drink stored.
Travel
When travelling, particularly if you are flying, you may need to take with you items which need to be kept chilled or frozen. Anything from medication to breast milk. Please see our fact sheets which offer advice on packing, storing, what you need to tell the airline and the appropriate labelling for your packages.
Fun Facts About Dry Ice And Carbon Dioxide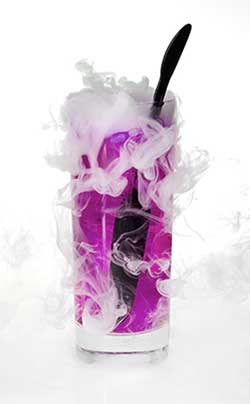 Carbon dioxide plays a very important role: plants and animals depend upon it for life.
Through the process of photosynthesis carbon dioxide in the air is combined with water in plants to make sugar, the sugar is then converted to starch and cellulose.
Did you know that on average we breathe out about 1kg of carbon dioxide gas every day?
Carbon dioxide is one of the main gases responsible for global warming. (The dry ice we manufacture is from re-cycled source and so we are not damaging the environment)
Did you know that Carbon dioxide gives fizzy drinks their bubbles - Coke, Pepsi, Sprite - all use carbon dioxide to make the drink fizz!
Dry ice is the solid form of carbon dioxide. At atmospheric pressure it exists as a solid at -79˚C. Dry ice changes from a solid to a gas without passing through a liquid phase, this phenomenon is called sublimation (and this is why it is called 'dry' ice!)
Dry ice is great for cleaning
Dry ice fog will always be white
First person to observe dry ice was Charles Thilorier in 1835 - he witnessed dry ice being created when he opened a container of liquid carbon dioxide.
Dry ice is used to keep medicines and perishable foods cold and in many engineering applications.